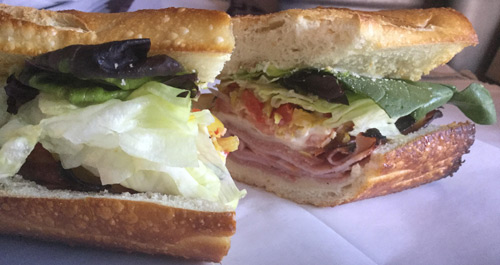 Deli Sandwiches in Park City, UT
Whether you are visiting beautiful Park City or visiting from Bright, Solitude, or Snyderville, UT, drop by Back Door Deli for lunch or dinner anytime. We prepare mouthwatering poke bowls and deli sandwiches using fresh, locally sourced ingredients. There's also meal options for vegetarians and those eating gluten-free. Locals, skiers and film aficionados love to grab a bite at our sandwich shop.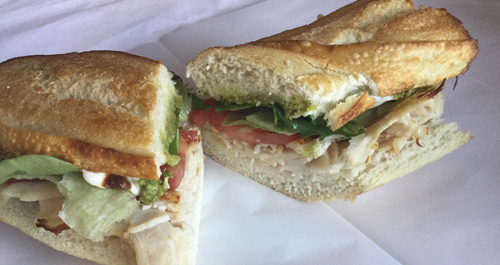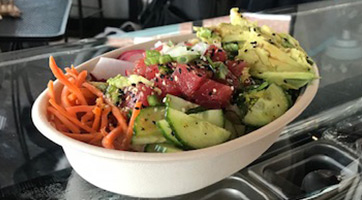 Poke Bowls
For a filling, nutritious lunch or dinner, try one of our fresh poke bowls. Our menu includes poke tuna, balsamic vinegar, teriyaki chicken and the Nando nacho, a favorite among locals and visitors alike.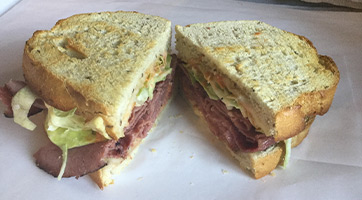 Sandwiches
Best in Park City for 6 out of 7 years!
Made from bread baked at Stone Ground Bakery and top-quality ingredients, our gourmet deli sandwiches hit the spot! From classics like a meatball sub and a Reuben, we also prepare vegetarian sandwiches such as our Brie and Artichoke, and Ultimate Veggie. Locals voted our sandwiches the best in Park, City UT—come by to find out why! Your taste buds will thank you.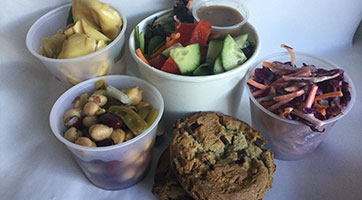 Sides
While you'll find our sandwiches and poke bowls satisfying on their own, you might crave something on the side. Along with our selection of entrees, you can also choose from the various sides available: fresh fruit, cookie, coleslaw, side salad, Caprese salad and three-bean salad. Also, we prepare a new soup of the day to warm you up on those cold mountain days.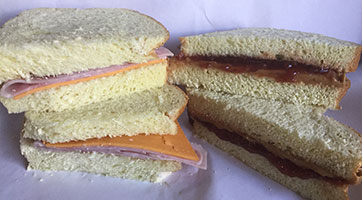 Kids Meals
It's not just adults that love our sandwiches. Kids can't get enough of them! Our sandwich shop also serves toasted cheese, P.B. & J or meat and cheese on challah bread for kids.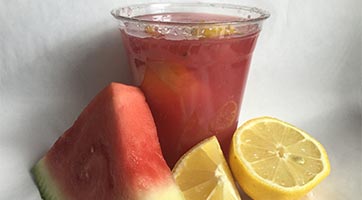 Drinks
We have fresh squeezed watermelon lemonade!
We stock the sodas, bottled water, energy drinks and coconut water people enjoy with sandwiches and poke bowls. We also carry Brew Doctor Kombucha. If you need something to warm you up, we brew espresso beverages, including an Americano, mocha, latte, chai and hot chocolate.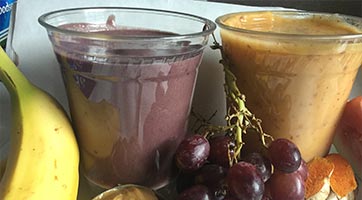 Smoothies
Not only do we make delicious sandwiches and poke bowls, our smoothies are also delightful. We have daily specials, including smoothies, sandwich of the day, salad, or bowl options, or try something new with our Sluffy, a blended espresso drink with chocolate, banana, milk and ice.