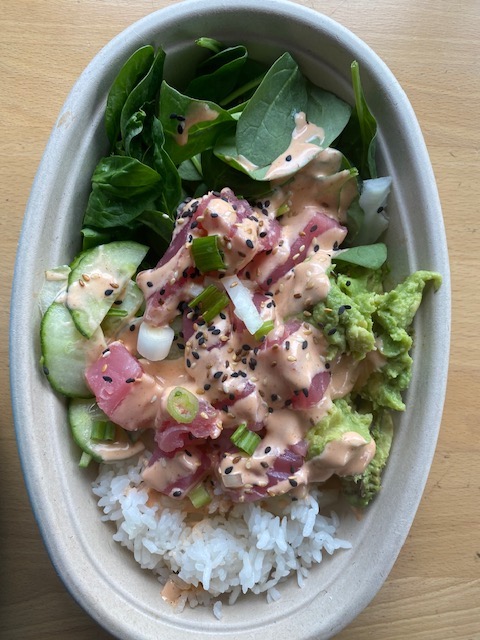 Backdoor Deli
136 Heber Avenue
Suite 105
Park City, UT
Sushi-Grade Yellowfin Tuna
Gourmet Sandwiches
Experience the Finest Sub Shop Around
A locally-owned and operated sandwich shop and poke bowl restaurant, Back Door Deli's menu offers fresh-made poke bowls, sandwiches, soups and sides for kids and adults. We prepare gluten-free and vegetarian menu options, too. Customers may also enjoy an espresso, kombucha, coconut water or other beverages we have available. We also make smoothies!
Whether you've just finished hitting the slopes, you're visiting for a major event or live in the area, we're here to provide healthy and affordable meal options for lunch and dinner. All our dishes use fresh, natural ingredients, and we make our sandwiches with bread baked at the local Stone Ground Bakery.
Customers come back again and again for our delicious, affordable meals. Many return to our delicatessen because they can't find anything to compete with our crave-worthy Nando nacho poke bowl. Others drop in regularly for our Ultimate Veggie sandwich, while some know we're the best spot to pick up a refreshing smoothie. Whatever brings you in, we're delighted to serve you!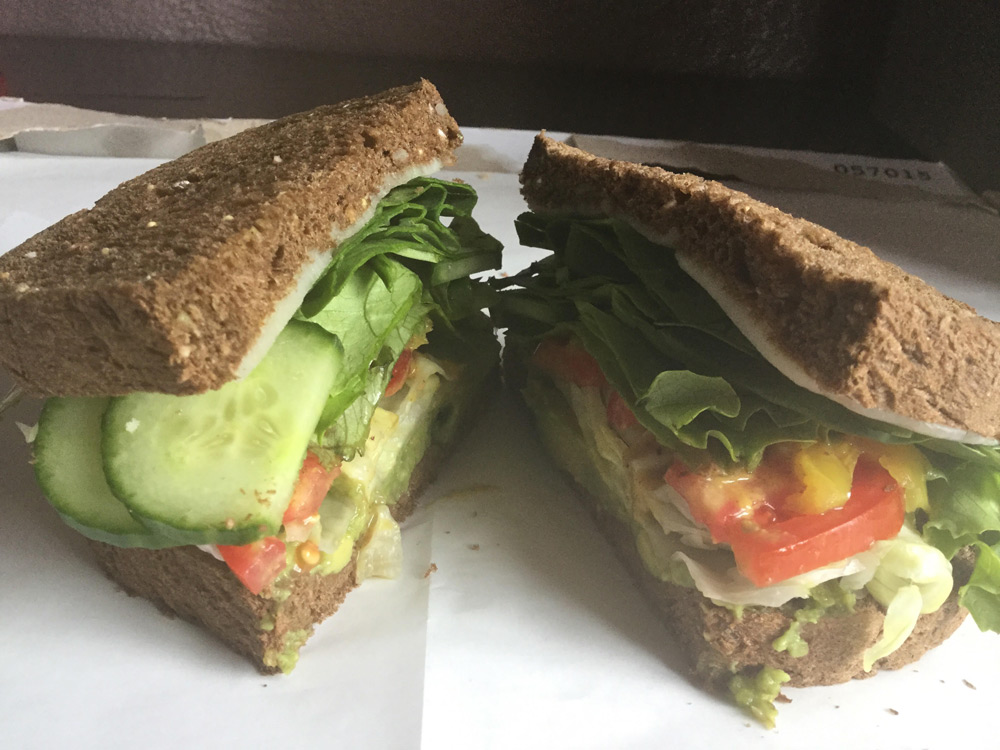 Quick and Healthy Bite to eat!
When you're in Park City, UT and you need a quick and healthy bite to eat, our deli sandwich shop serves plenty of options to fill you up and leave you satisfied. You may also stop by just to pick up a drink, like a kombucha, chai, latte or soda. Whatever you need, we're here to make your taste buds happy.
We only use top quality meats and local bread made at the Stone Ground Bakery.
We prepare quality, fresh, healthy meal options for kids and adults.
We serve gluten-free and vegetarian options, for those with dietary restrictions.
We're a proud member of the Historical Park City Alliance.
We offer convenient takeout options for people on-the-go or headed home.
A Meal You'll Remember
You've got to eat! When you need a delicious, nutritious and filling meal, visit Back Door Deli. Get in touch with us if you have questions about our menu or need to place a to-go order.
Our deli serves poke bowls and sandwiches to visitors from all over the United States, including those close to home like:
Park City, UT | Jeremy Ranch, UT | Kamas, UT | Kimball Junction, UT | Snyderville, UT | Summit Park, UT | Midway, UT | Heber City, UT